The roofing industry has a big heart. GAF exemplifies this with its longtime support for nonprofit organizations and programs that help to build resilient communities. One of the key ways GAF likes to give back is by donating labor and materials for roof repairs or replacements for those in need.
As a manufacturer, donating materials for roof replacements is pretty straightforward; however, finding installers for the donated materials can be a bit more challenging. While GAF has a large contractor network that is always willing to help, the labor shortage facing the industry has made it harder to find contractors with the available time and resources to install the donated materials. Fortunately, GAF has found a way to recruit more roofers while also expanding its non-profit roof repair efforts.
Hands-On Learning
To address the labor shortage and recruit workers into the industry, the company started the GAF Roofing Academy. This training program provides roofing education to prepare individuals for a career in the roofing industry, at no cost to them.
In 2021, the GAF Roofing Academy furthered its commitment to the communities where GAF lives and works by partnering with Habitat for Humanity. The partnership allows GAF Roofing Academy students to put their training into action by donating labor for roof repairs and replacements on Habitat builds.
GAF Roofing Academy Operations Manager, Erick Osuna explained that the first week at the Academy consists of a residential roofing class. By the second week, students are practicing what they learned on an actual roof, and whenever possible, the students work on a Habitat for Humanity roof for their hands-on training. Osuna said that there will typically be three or four experienced instructors on site, with eight to fifteen students cycling through the roofing project. This lets them gain practical experience while also getting the chance to help someone in need.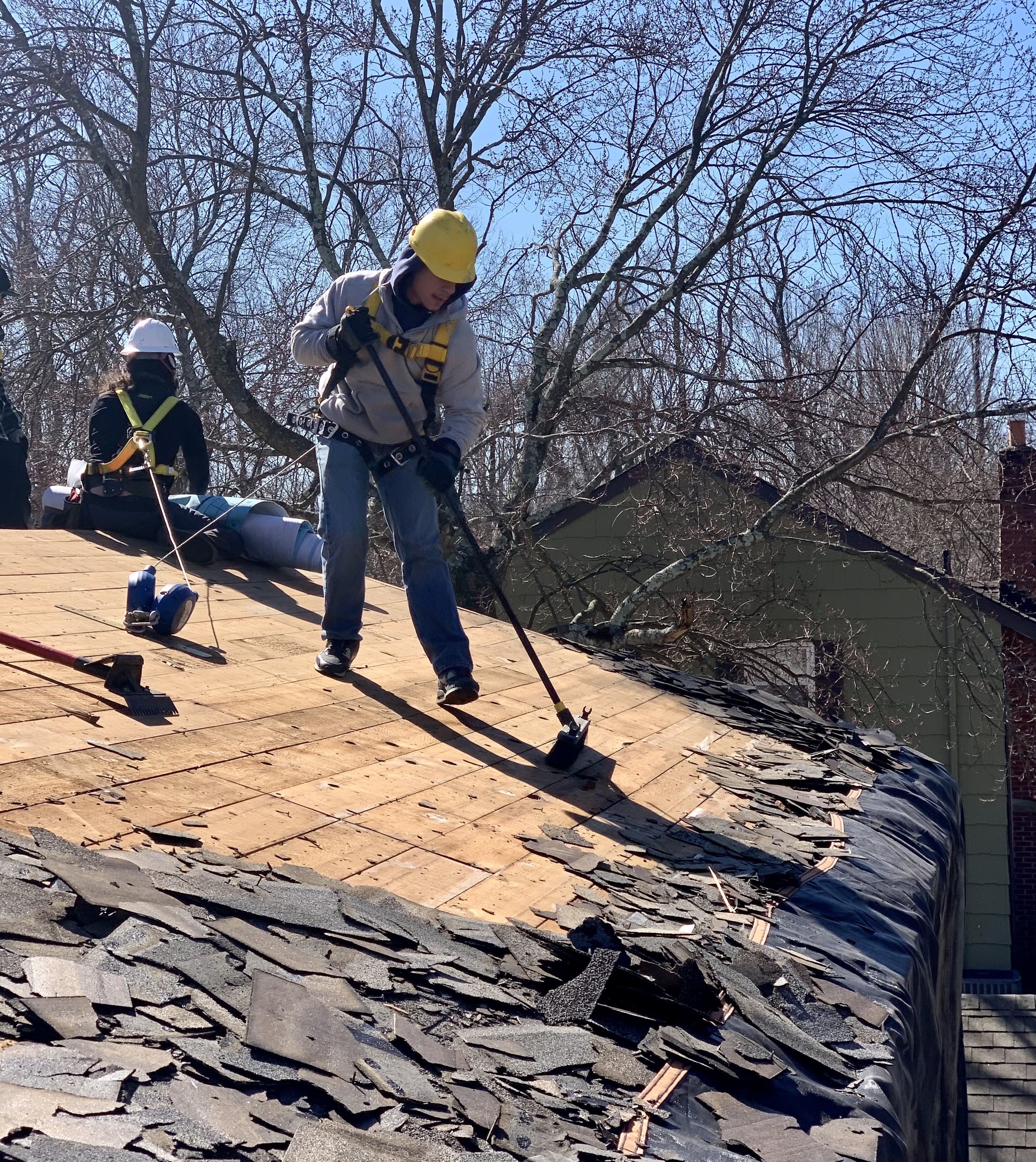 Training for a Career
GAF Roofing Academy students are often referred from partners like Job Corps and other community organizations. The classes are open to anyone and have trained students with a variety of backgrounds including veterans, under-employed, formerly incarcerated, and youth in underserved communities.
"We put a lot of our heart into the classes that we teach," says Osuna. "It's a good thing to be a part of because you're really making a positive impact on someone by teaching them a skill that will help them earn a living for the rest of their life."
Osuna said that they also have a partnership with Joint Base Lewis-McChord, an Air Force base located in Washington state, that allows them to train veterans whose service is coming to an end. Through their large contractor network, they are able to also find job placements for the students once they complete their training.
In addition to training someone to install a roof, one of the goals of the GAF Roofing Academy is to help students see the career opportunities in the roofing industry beyond working on a crew.
"When we're teaching somebody the skills of roofing, we make it appealing," says Osuna. "If you start off installing roofs, that's not the only option for you. You can graduate into being a project manager, a salesman, or even owning your own roofing business. You also have the skills to succeed in a distribution or supply organization."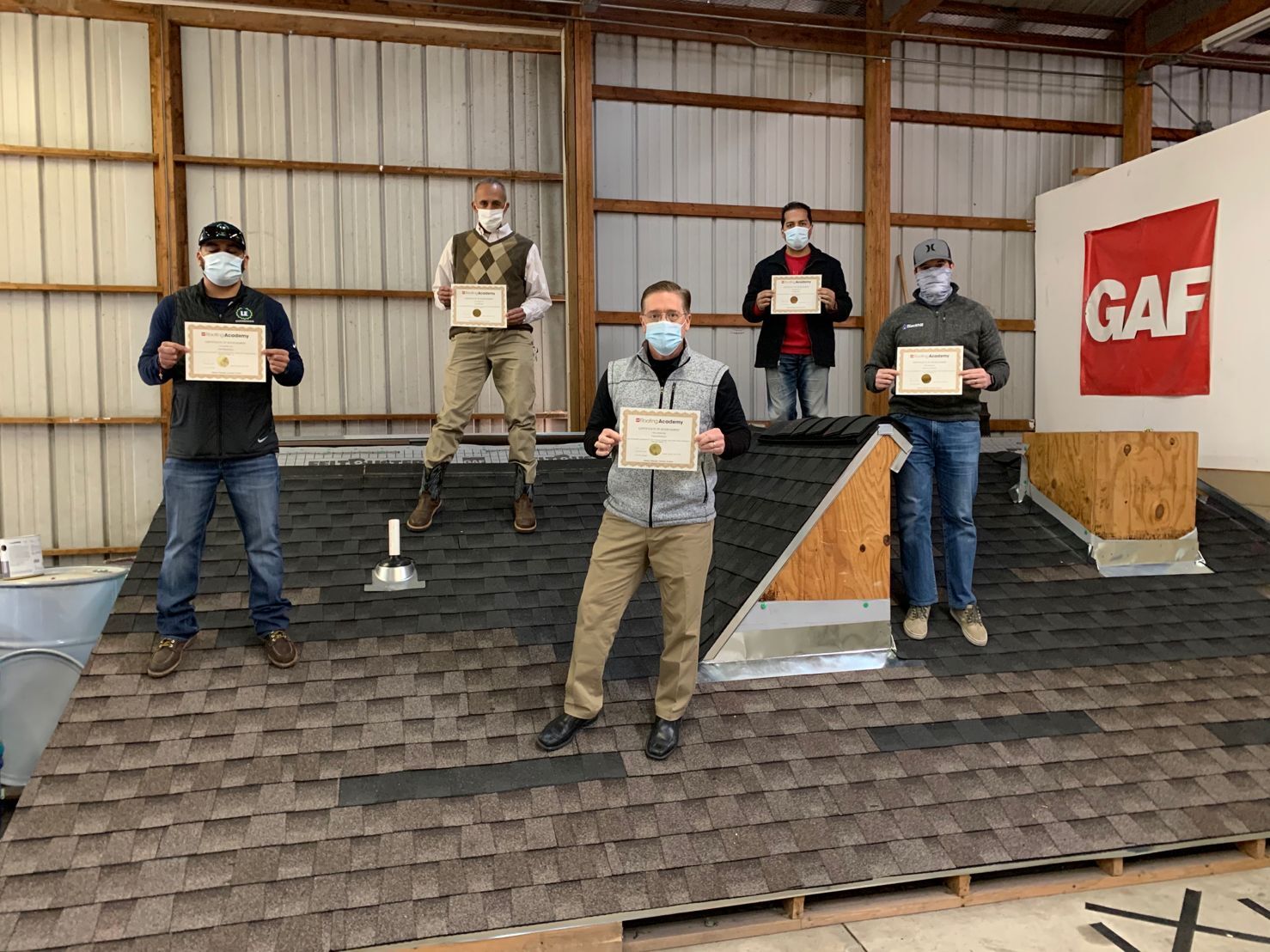 Improving Lives
The program not only leaves an impact on the lives of the students and instructors, but it makes a huge difference in the lives of those receiving the roof repair. One of the recipients of a Roofing Academy roof replacement explained in their thank-you letter that they had been worried and even depressed about losing their home because never-ending roof leaks were causing so much damage.
They wrote in their letter, "I can't say enough how thankful and grateful I am for GAF and Habitat [for] Humanity for working together to make all of this happen so quickly and professionally! GAF instructors worked diligently with the students, teaching them what it takes to become a professional roofer. I still can't believe it! My blood pressure is better, my worry and stress is relieved, and I'm only crying tears of joy today!"
Since early spring 2021 when the GAF Roofing Academy and Habitat for Humanity began working closely together, more than a dozen homeowners have been helped by the students—and many more are on the schedule. Ready to start your career in roofing? Find out how.