Some of the most vulnerable parts of any roof are where pipes and vents stick through the roof deck. Known as penetrations, these are prime spots for leaks to develop.
Accordingly, reducing the risk of leaks at plumbing vent pipes on the roof is critical. This work requires the proper materials and installation by a professional roofing contractor.
Here's a look at what can cause these kinds of roof vent pipe leaks, how to determine if you have any, and the important role quality products and installation play in helping to keep your home leak free.
What Causes a Plumbing Vent Pipe Leak in Your Roof?
Roof vent pipe leaks are usually caused by damage to the plumbing vent pipe collar or flashing that surrounds the pipe to protect the junction of the roof and the penetration. These collars or flashings can become damaged or degraded when exposed to the elements or when struck by debris.
Plumbing vent pipes on the roof are particularly vulnerable to leaks when the flashings aren't installed correctly—or at all. Surprisingly, some installers just cut the shingles around the vent pipe and caulk the joint. This can quickly wear away or crack with changing temperatures or sun exposure. Ensuring quality, durable flashing materials are present and installed correctly will better protect your home from water intrusion.
How to Determine If Your Roof's Plumbing Vent Pipe Is Leaking
Several signs may indicate you may have a leak. If you see any indication of a water leak in your home, call a professional roofer to inspect your roof. Water travels and it can be difficult to determine exactly where the leak is coming from. Professionals have years of experience in diagnosing leaks and some use new technology—like infrared imaging—to see hidden water damage.
Signs of roof vent pipe leaks may include:
Ceiling Stains
Look for dark spots on your ceiling, as these often appear under a leak. If your attic space is finished, stains will be easy to spot against a white ceiling. If you have an unfinished attic, you may not notice them until you're performing other work in that space. So, it's a good idea to inspect your roof and attic for stains at least twice yearly.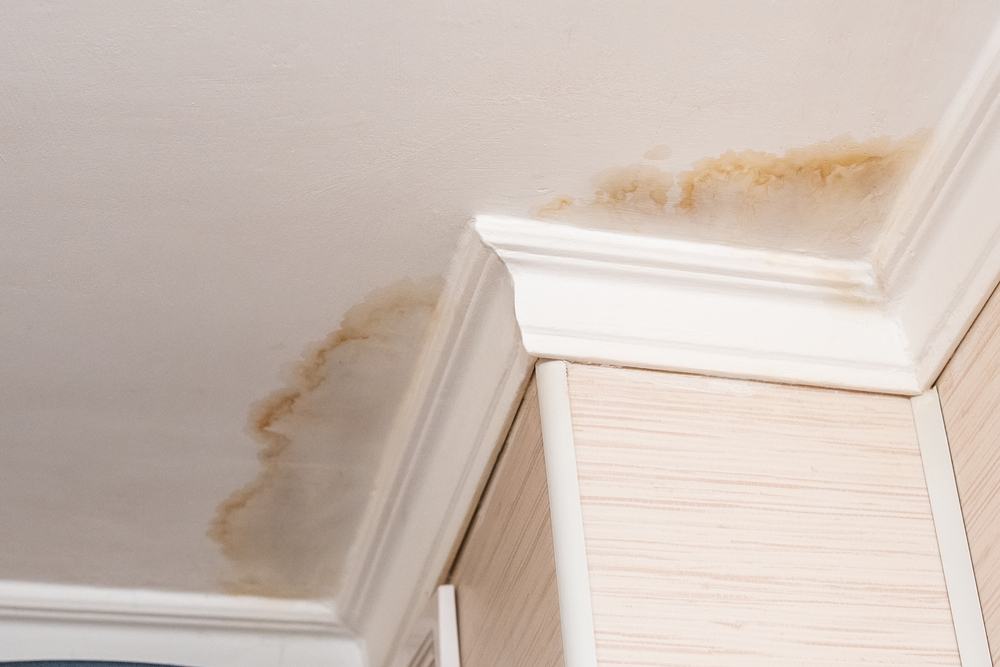 Mold in the Attic
In addition to looking for stains, regularly inspect your attic for mold growth. Mold is a sign of moisture, which is unhealthy to have in your home. You'll need special treatment to get rid of it once the leak is repaired.
Rust on Metal in Your Home
If you notice rust on metal parts inside your home, this is another sign of moisture intrusion and could indicate a leak.
Missing or Broken Shingles or Seals around Vent Pipes
When your roof is inspected, there might be missing or broken shingles around the plumbing vent pipes or damage/degradation to the actual flashing/seals around the vent pipe.
Damp Spots on Your Roof
Feel around the attic ceiling or roof deck to check for soft or damp spots. Both are indications there might be a leak.
The Importance of Proper Installation and Quality Products
Using the proper products and installing them correctly is essential.
First, verify your installers have the correct flashing or vent pipe collar for your roofing system and slope. Ensure they're using ones designed to be used with the shingle type and material you've chosen and select a reputable roofer to install it.
GAF Master Flow™ Pivot™ Pipe Boot Flashing is designed to work on asphalt shingle roof systems with roof slopes 3:12–12:12. It's constructed using durable metal and has no seals or gaskets that can degrade and leak when left exposed to the elements. It even has an easy-to-use pitch adjustment for easy installation. It's warranted against leaks caused by manufacturing defects or ordinary wear and tear for up to 50 years (or the length of the warranty of the adjacent shingles)*. It's also eligible for GAF enhanced warranty coverage when installed by a contractor certified by GAF** in connection with a qualifying roofing system.***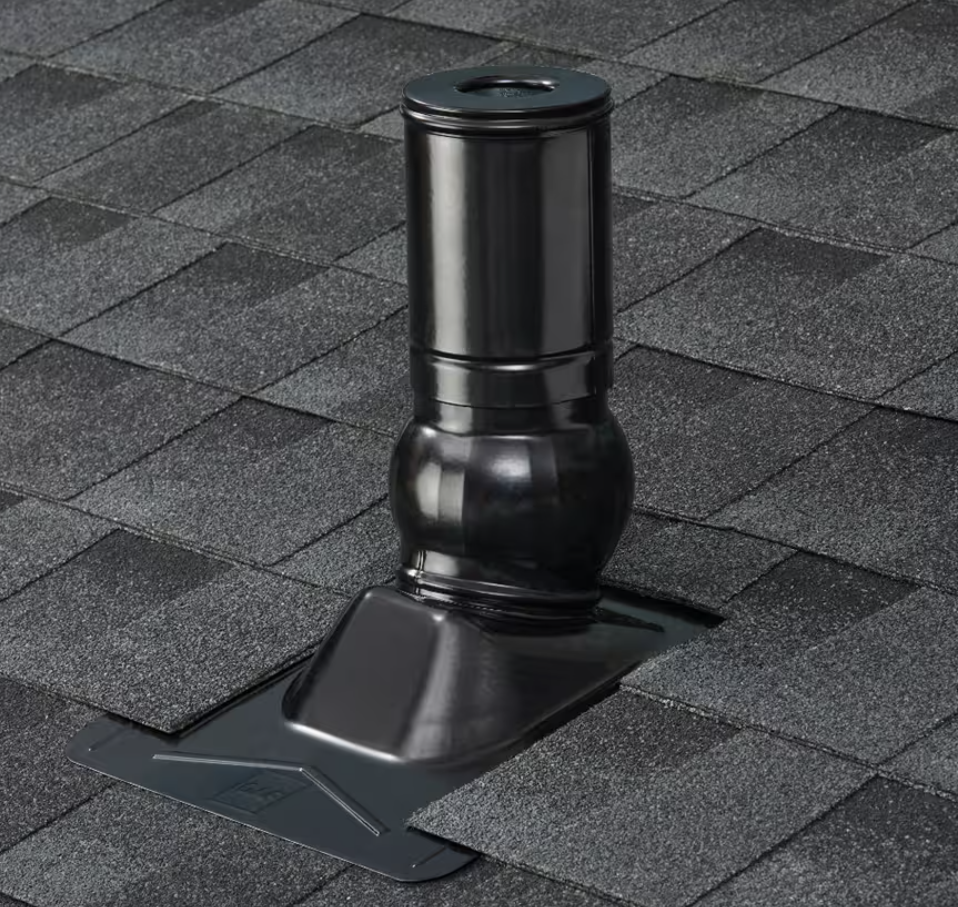 Contact a contractor certified by GAF** for more information and to schedule a visit.
*See Master Flow™ Pivot™ Pipe Boot Flashing Limited Warranty for complete coverage and restrictions.
** Contractors enrolled in GAF certification programs are not employees or agents of GAF, and GAF does not control or otherwise supervise these independent businesses. Contractors may receive benefits, such as loyalty rewards points and discounts on marketing tools from GAF for participating in the program and offering GAF enhanced warranties, which require the use of a minimum amount of GAF products.
*** See GAF System Plus™, Silver Pledge™, and Golden Pledge® Limited Warranties for complete coverage and restrictions.