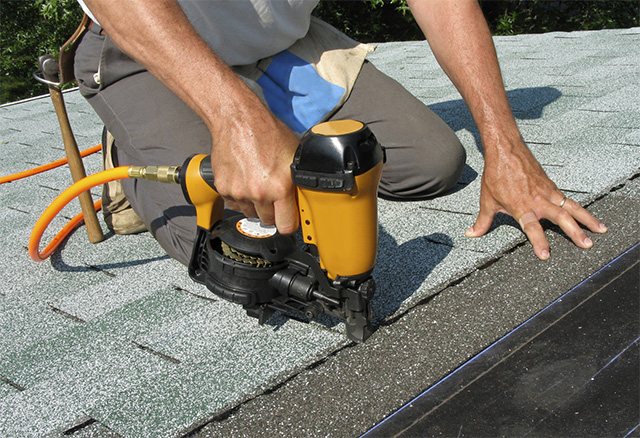 CERTIFIED™ CONTRACTOR
JB Roofing Systems LLC
345 Main St Ste 101 , Harleysville PA, 19438 USA
Verified Customer Reviews
"KNOWLEDGEABLE AND PROFESSIONAL"
- K.H., Warrington, Jun 18, 2018 (Verified Purchaser)
"Outstanding service from start to finish. Jeff, the owner of JB Roofing, and his project manager Doug couldn't do enough to ensure we were 100% happy with the job. We have had many problems in the past with contractors and have literally been ripped off by some during the building of our home so we were very leery of trusting anyone again. From the very beginning when Jeff came out personally to meet us and do the estimate, we knew we were dealing with a professional roofing company that was looking to grow the business by doing things the right way through pleasing its customers. Both he and Doug were always available to answer our calls with questions about the details of the job so we could ensure the contract reflected our expectations. Our roof was not an easy job with its dormers in the front and a steep pitch but the crew did an incredible job on an extremely hot day. They covered all our shrubbery and the ground crew did an awesome job of cleaning up afterwards. The next day, my husband noticed one of the front shingles had slide down a little and a few of our gutter clips had popped off and went missing so I called Doug and he came right away to fix it . The gutter clips must have gotten thrown in the dumpsters with the other roofing debris but Doug made sure we got them. They were from 1992 and he had to order 5 of them on the internet to ensure they matched the rest of the clips on the roof! How's that for outstanding customer service and follow up.......oops almost forgot to mention how I called them 2 months after the job and received immediate feedback and paperwork on my GAF shingle warranty....once again couldn't ask for better customer service even after the fact!"
- D.M., Easton, Jul 25, 2017 (Verified Purchaser)
- M.C., Schwenksville, Jan 16, 2017 (Verified Purchaser)
"Customer asked us not to share his/her review."
- X.X., trappe, Nov 25, 2014 (Verified Purchaser)