Introduction
We all recognize that, when properly installed, TPO can be part of a well performing roof system. However, a very simple error made during installation can set up the membrane for future issues. This has been known since early installations of TPO roofs but somehow it has been forgotten about by many installers. What are we talking about here? The use of adhesive buckets along a fold that causes premature cracking of the membrane years after installation. Let's dig deeper.
Background
The Western States Roofing Contractors Association, WSRCA, had the foresight to install test areas of TPO from four manufacturers in 2000/2001. Four roofs were involved, located in different climate regions of the western US. Each roof had four sections completed with TPO from the different manufacturers. Approximately every other year after installation the roofs were inspected and test cuts taken, until the tenth year. There were many findings, including the overall impression that TPO did not erode or weather significantly over that time frame.
But, the "most significant" finding at the 10 year point was the severity of cracks that had formed at hard creases put into the membranes during installation.
Hard Creases in TPO
When adhered TPO is installed with solvent based adhesive it must be applied to both the substrate and the membrane. This means that, after the TPO is rolled out, it is folded back on itself lengthwise. To hold the membrane in place, installers typically use adhesive buckets. There are two ways to do this; one right and one wrong.
So let's look at the installation of TPO using a spray adhesive: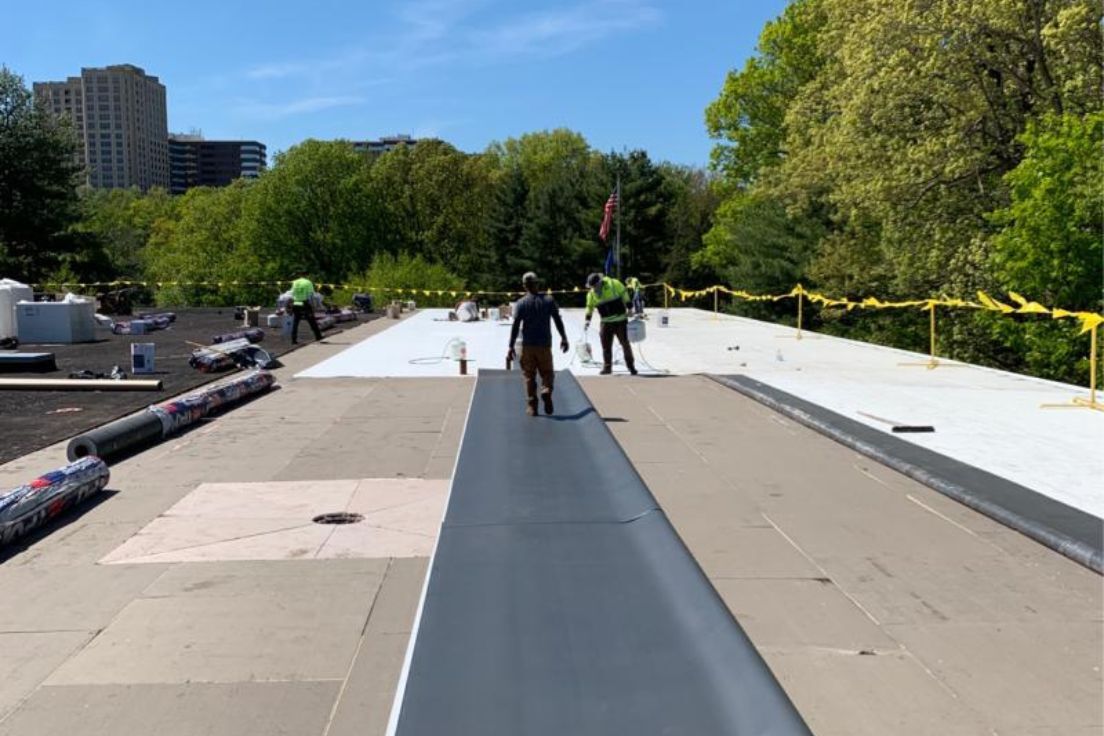 Notice how the TPO is loosely folded over itself. One installer is keeping the TPO steady while the other is spraying the adhesive. Important - the TPO is not creased.
Now let's look at the installation of TPO using a conventional solvent based adhesive: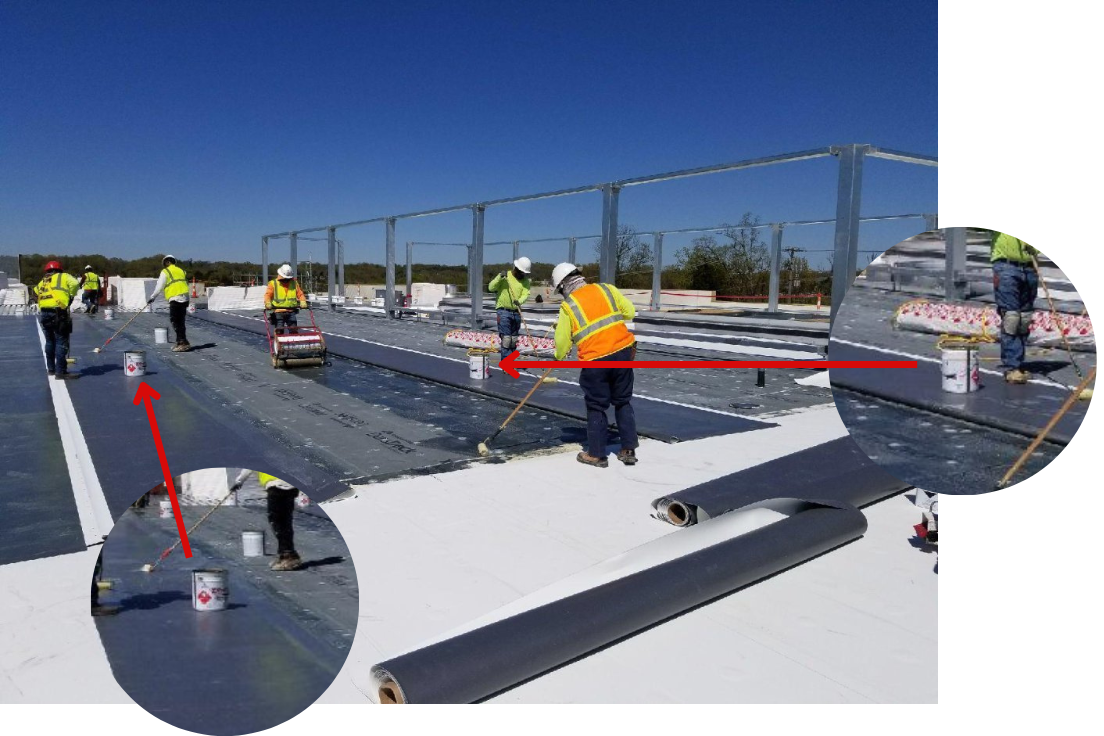 The crew are using adhesive buckets to hold down the TPO. IMPORTANT - the buckets are well back from the TPO folds and there's no risk of a hard crease. This is how an application of adhesive should be done - NO HARD CREASES!
Let's look at how not to do it: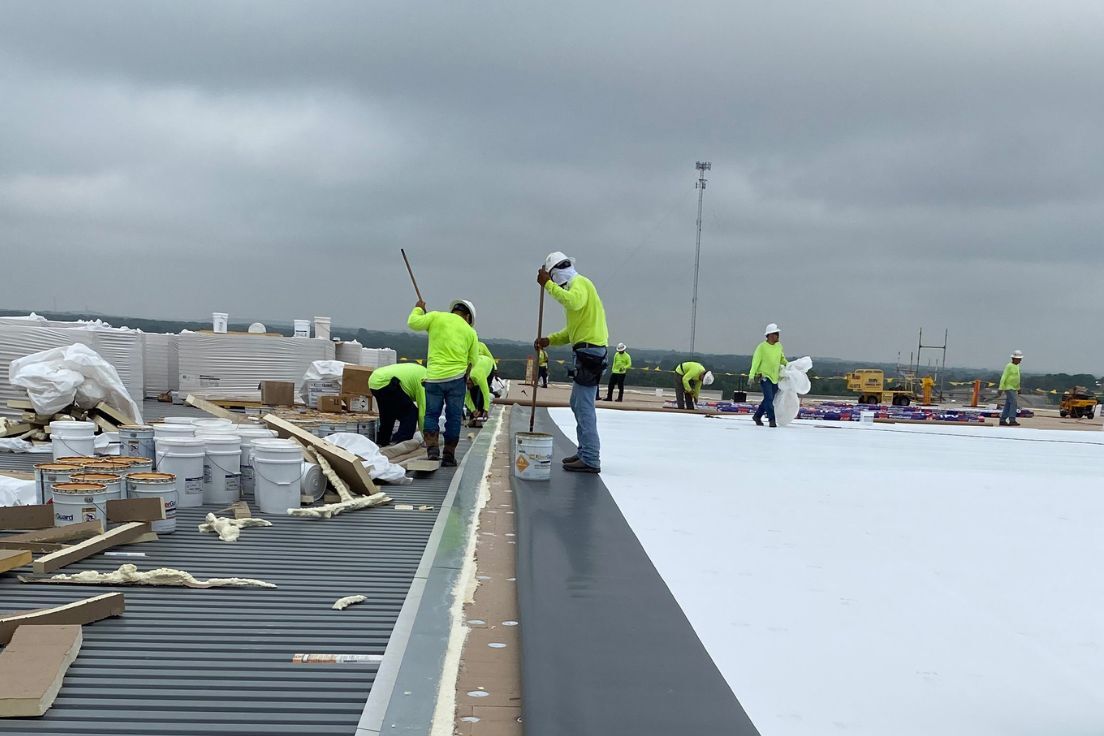 This crew has placed the adhesive bucket directly on top of the TPO fold. This will lead to a hard crease and potential TPO cracking down the road. The best way to avoid this potential problem is to NEVER HARD CREASE TPO!
Bottom Line
Hard creasing of TPO during installation frequently leads to cracks in the membrane after years of weathering.

Make sure that the membrane is loosely folded when preparing for an adhered installation.

Never place weights of any kind directly onto a membrane fold.