At GAF, our brand promise is to protect what matters most. That's why we provide one of the basic necessities of human life: shelter.
We pride ourselves on producing great roofing materials—whether it's shingles for a home or commercial roofing products that might safeguard a hospital, school, or entertainment venue. We take that role very seriously, and that passion gives the people who work here purpose.
But beyond the roof are the people. Why are we all here every day, manufacturing shingles and roofing membranes? Because we want to protect our customers who buy our products and use them for their homes and businesses.
Our Long History and the People Who Made it Successful
For 130 years, GAF has stood behind the high-quality products we produce, and the employees who make that happen. We're proud of our employees who devote long hours to their craft in our facilities across the country. Together, we've worked to build trust with our residential and commercial customer base as well as our longstanding network of retail and distribution partners nationwide.
I've always had great respect for manufacturing—my father worked in a manufacturing plant for 42 years. And I've followed in his footsteps, working for GAF for more than 17 years. I came in as a supply chain professional and became the chief operations officer in 2020. From the supply chain world, I got a very holistic view of how our network of manufacturing facilities could best work together to satisfy our brand promise to protect what matters most.
Our manufacturing colleagues who run our facilities do just that—they protect what matters most every single day. These frontline heroes continue to be hard at work in our plants throughout the COVID-19 pandemic. They remain focused on safely producing as much quality product as possible to meet our steadily increasing orders in extremely challenging circumstances. They work in high heat and humidity wearing long pants, long sleeves, a hard hat, safety glasses, a mask, ear protection, and gloves. They work in hot and loud environments, for long, hard hours. They take on extra-long shifts, sometimes missing weekends and holidays to cover for colleagues who are quarantining or isolating due to COVID-19. Why? Because the work they do goes beyond the roof—they take immense pride in the products that they make to support our great customers. And because they are family, and families support each other.
Training and Promoting Roofing Professionals
Despite our company's size, GAF still feels like a small company—we want each employee to feel part of our roofing family. We're passionate about what we do, and we want to share our expertise with others. That's why we offer so many unique opportunities to learn and grow. We are committed to investing in current and potential employees—making them the best of the best and taking interest in their individual career paths.
This passion for education and growth extends outside of our plants as well. One example of this is the GAF Roofing Academy, which prepares individuals to pursue an entry-level roofing position in commercial or residential roofing, including solar. We combine classroom and on-the-roof training, and then provide students with access to job opportunities from the GAF national network of independent, certified contractors seeking talent.
The GAF Center for the Advancement of Roofing Excellence (CARE) team is another resource that showcases our passion for training contractors industry-wide. CARE delivers professional and educational training programs for residential and commercial contractors throughout the year, covering topics such as installation, sales, business development, roofing best practices, and industry codes and standards. They deliver training in English, Spanish, and French; to date, more than 230,000 roofing professionals in the US, Canada, and Mexico have participated in CARE courses.
A Commitment to Give Back to Communities
With more than 28 manufacturing plants around the country, GAF has a presence in many communities that goes beyond the roof and the manufacturing of roofing materials. We take pride in being great neighbors. We emphasize giving back to those places as neighbors and partners, and we're very proud that our teams support each other and the people we've committed to help.
Over the last several years, we have built stronger and more formal relationships with organizations such as Habitat for Humanity, Good360, and Team Rubicon so that we can bring more of our weight to bear in a positive way. This has allowed us to really express our purpose to our employees: it's about being here for something more than just selling roofing products. This outlook has had a tremendous impact on our company culture—we have systems that track our volunteer hours as well as the amount of products we donate, allowing the GAF team to see the impact we can make collectively.
One of the greatest sources of pride at GAF over the last several years has been our ability to help out in the aftermath of major weather events, such as hurricanes. Whether it's through our own employees, our customer base, our distributors, or our suppliers, we bring our logistics capabilities, manufacturing capabilities, materials, and even our supplies to help out however we can.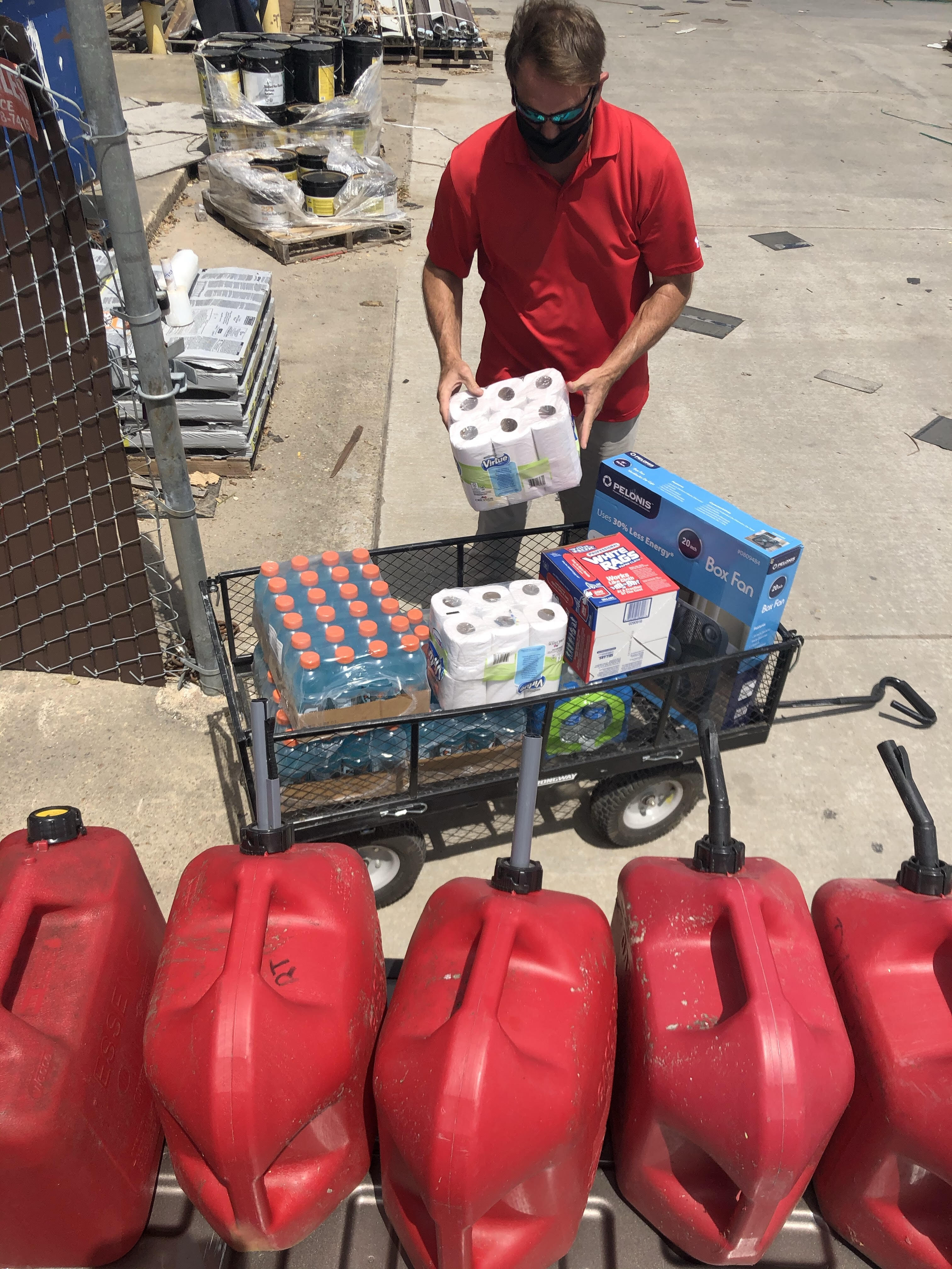 Join me as I celebrate the hard work and commitment of all our GAF colleagues who source and deliver materials, produce our roofing products, and deliver them to our customers. While National Manufacturing Day is celebrated annually in October, I appreciate the hard work of our manufacturing workforce every day, year-round.
Click here to learn more about our people, products, and culture in the communities where we live and work. You can also explore career opportunities at GAF by visiting gaf.com/careers.