In 1994, GAF's manufacturing plant in Shafter, California opened with a 19-year-old Ruben as an Operator on the original starting crew.
While he only planned on staying for five years, Ruben remained on the Shafter team, holding various roles from Operator to Process End Leader to Shift Supervisor. He then took on more responsibility as Production Shift Lead for about five years. After his time on the line, Ruben then was granted an Electrical Apprenticeship, shifting the trajectory of his roles. He held positions as the Electrician Onsite, Electrical Team Lead, and Electrical Controls Specialist – a role he held for about seven years. He then was promoted to Senior Controls Specialist, until he most recently was selected as the Manager for GAF's new Incubation Center. In this role, he supports the hands-on installation, troubleshooting, and technology evaluation to accelerate innovation across GAF.
While 28 years might seem like ages, to Ruben it has flown by. "28 years is a long time when I look back, but the constant challenges and change in landscape from a machine and organization standpoint and the way we're always evolving and changing makes each day different. For me, there's never been a stagnant moment. I am never sitting around bored. It's a dynamic environment. That's what's kept me here."
Shafter's Cultural Influence
While others with far-reaching careers might require employees to move between facilities in different geographies, Ruben has called Shafter home for his tenure at GAF. The Shafter culture really drew Ruben to the company—where people were encouraged to be creative and act as problem-solvers.
While others might need to keep working on the same projects nonstop to meet demand, Shafter has the opportunity to serve as a test bed for projects for the rest of GAF. As Ruben says, "Innovation and creativity have always been part of the Shafter DNA."
Ruben has the ability to get creative and improvise when needed, skills he says are the "root of Shafter." So when it was announced that the Incubation Center needed a manager, Nigel Abraham, Shafter's Plant Manager, encouraged Ruben to apply. Now he oversees the Incubation Center and helps bring new, innovative ideas to the rest of GAF.
The Importance of Mentorship
While some of these skills were ingrained at Shafter, Ruben also learned a great deal in his father's mechanics shop while he was growing up. "I have always been passionate about how things fit together and how things work," says Ruben. He learned the importance of putting your time into something until it gets better – and it fueled him to keep learning and growing.
Learning from others was a key component of how Ruben got to where he is today. In addition to his father, Ruben has had some great mentors along the way, including Nigel, his plant manager who he had worked with for 23 of his 28 years, and other site leadership. He's grateful to have their support. While Ruben considers himself to be naturally motivated, he notes, "Sometimes you just get those people who seek greater potential for you."
Now, Ruben takes pride in passing his knowledge onto others. He believes in having an open-door policy with others in his plant because to him, "The more we share the better off we all are."
Ruben also mentors students from the local University, California Polytechnic State. Each summer, two or three electrical and mechanical engineering students come to Shafter to work under Ruben's leadership as part of a co-op program, providing them with real-world experience in these roles. Over the years, Ruben has mentored over a dozen co-ops, many of which he is still in contact with. Of those he has mentored, four of them are current project engineers in different GAF facilities.
Hard Work is Key
For others looking to have a career like Ruben's, he credits some of his success to the opportunities made available to him at GAF. He says, "It's pretty special how you can grow here by being promoted from within. There's a special amount of loyalty."
His best advice? He says, "Work hard. Be persistent. Opportunities will come your way. GAF is a great company that recognizes people's efforts. The little things go a long way."
For Ruben, his hard work doesn't end here. On top of taking on his latest role, Ruben is in the process of earning his bachelor's degree in Industrial Automation. With four kids—one a recent graduate, two in college, and one in high school—it was difficult to find the time for a degree. But with their encouragement, he's expecting to earn his diploma in the next couple of semesters.
About the Shafter Plant
GAF is proud to be a part of the Shafter community. The facility manufactures residential roofing products such as architectural shingles, and also produces fiberglass mat, which is used as a base in the manufacture of asphalt shingles. The fiberglass mat rolls supply many of our GAF shingle plants across the country as well as external customers.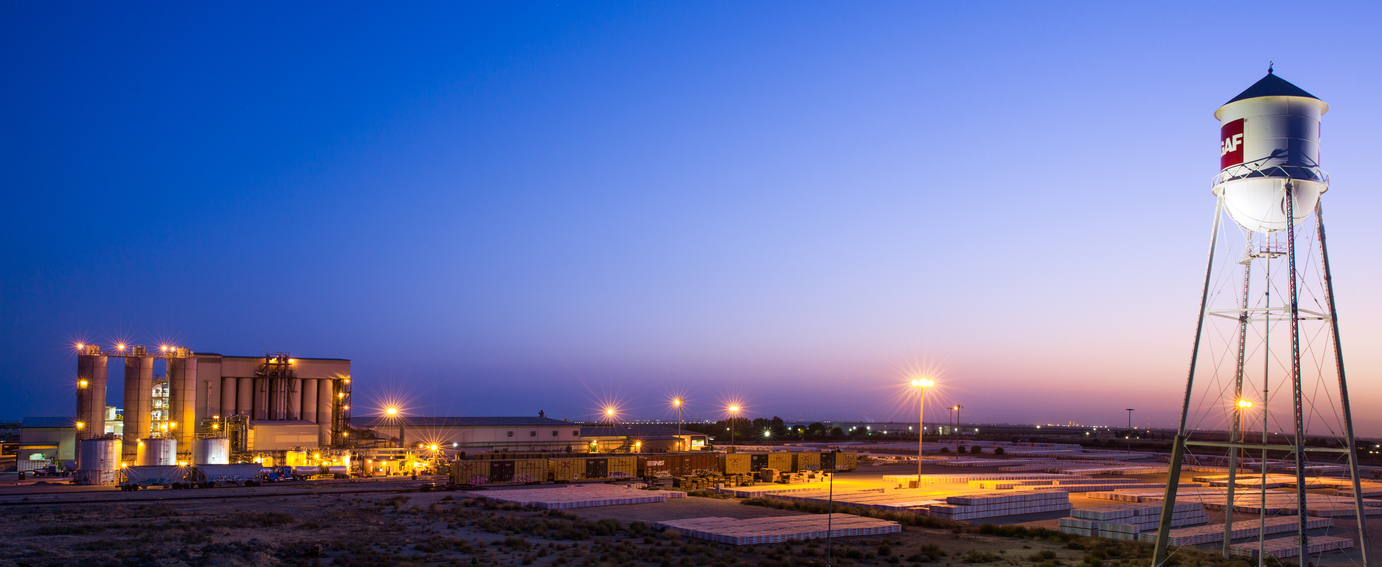 Join Us
At GAF we protect what matters most, and that includes our people. We provide our employees with room for growth to keep them engaged and excited for future career opportunities. You can explore opportunities to join the GAF team at www.gaf.com/careers.
Thank you to Ruben Cavazos for his contributions to this article and his commitment to GAF.